ATLANTA BUSINESS LAWYER | THE FERNANDEZ LAW FIRM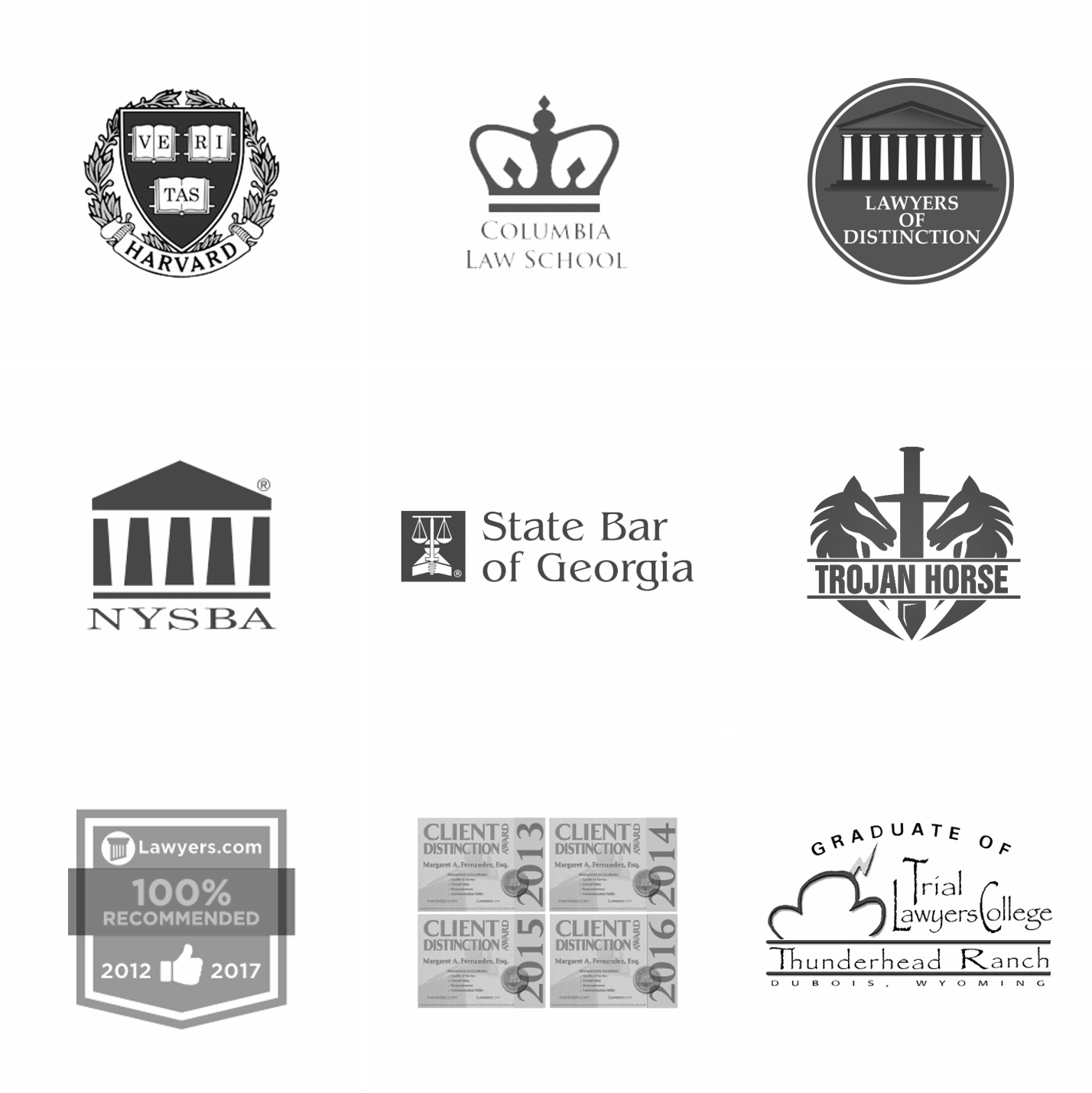 MARGARET FERNANDEZ, ESQ.
The Firm's principal, Margaret Fernandez, is a business and technology attorney who is a graduate of Harvard and Columbia University School of Law in the City of New York. She was appointed to the Technology Advisory Committee by State Bar President Ken Shigley. Before receiving her law degree from Columbia University Law School, Margaret graduated from Harvard University with a degree in economics and a background in science - two disciplines that serve her well in her focused practice of business and technology. Margaret was an IBM Thomas J. Watson scholar at Harvard, and was the Submissions Editor of the Columbia Business Law Review at Columbia, where she was twice named a Harlan F. Stone Scholar for academic excellence. Margaret served as a federal judicial law clerk in 1992-1993 to the Hon. Richard C. Erwin, Chief Judge of the United States District Court for the Middle District of North Carolina.
Margaret is a 2005 Graduate of the Trial Lawyers College with famed trial lawyer Gerry Spence and has trained in the Trojan Horse trial methodology. Margaret has been named a Lawyer of Distinction in Intellectual Property in the Top 10% in the USA.
Margaret is admitted to the Bar of New York and the state and federal Bars of the Northern District of Georgia, and has practiced before and won at the Georgia Court of Appeals and the United States District Court for the Northern District of Georgia.

The Fernandez Law Firm provides high-quality, highly efficient legal representation to individuals and businesses in the Atlanta Metro area and North Atlanta Suburbs, including. Alpharetta, Johns Creek, Cumming, and beyond. The Fernandez Law Firm, P.C. has been recognized for excellence and has consistently won the highest award and the highest customer approval rating from Martindale-Hubbell and Lawyers.com for quality of service, overall value, responsiveness, and communication ability for the years 2013, 2014, 2015, and 2016.